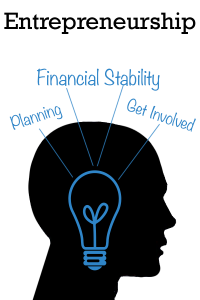 Are you an aspiring entrepreneur just waiting to break out with your wildly creative ideas? Wondering what it takes to be successful like Sean Perkin? Many people aspire to open their own business, schedule their own hours and have full control over important decisions like marketing strategies and hiring. But at the same time becoming an entrepreneur is one of the most intimidating decisions in anyone's life. Many times we walk away from the opportunity for fear of failure, or worse, the risk of bankruptcy.
An entrepreneur embodies a particular persona. The most important characteristic of successful entrepreneurs is confidence. You have to know you can do what it takes to run an up and coming company. You can't allow failure or fears to get in your way. Sean Perkin provides a few rules to live by before getting behind the steering wheel of entrepreneurship.
Planning
You know the old saying? At the beginning of every business management 101 crash course you hear the phrase "always plan for the worst," but you should always be planning for everything. Every part of your business should be written down and organized; every detail should be recorded. Never let yourself plan out ideas in your mind, believing you'll retain it and remember later on. Take notes vigorously. Record all data and notes. Develop a business plan that focuses on both the narrow and broad goals. All this planning and preorganization will definitely pay off in the end.
Financial Stability
The most intimidating part of opening a private business is the financial investment. Make sure you balance your personal finances with your business finance needs.  Most startups should expect to just break even in the first 3 years of business. So spend your money carefully and live a humble personal life, at least until profits start flowing in.
Get involved
You want to engage your business's community. Make sure to actively be involved in nearby community events, both physically at town events or fairs and also virtually online. You may want to participate in sponsoring your local soccer team to boost your brand awareness. The task of getting your name out there in front of potential customers is one of the most daunting and challenging. You may have to spend a few bucks and extra time supporting your brand name. But first start in your backyard and then start expanding. You'll be recognized like the big fortune 500 companies in no time!
Find out more about Entrepreneurship on Sean Perkin's Google+ or visit his Aboutme: http://about.me/seanperkin