After Sean Perkin graduated from the University of Southern California with a Bachelor of Arts in Architecture, he was unable to get a job in architecture due to the struggling economy.  He was offered an opportunity to do some marketing, design and branding work which grew from 1 client to dozens within a few years. In 2002, he received his sales associate license in real estate and began work as a broker specializing in apartments and development. A few years later he obtained his broker's license.
Facing economic turmoil again in 2008, Sean Perkin transitioned from brokerage to investing. He began humbly with one little property. It grew to dozens and dozens and dozens. And continues to grow. To date the company, Sean Perkin & Associates, has syndicated numerous investments with very favorable returns to investors. The company currently acquires single family homes, apartment buildings and other value added opportunities throughout the Southern California area.
Investing is not easy! It takes discipline and timing. An understanding of the investment, the market and the opportunity! The art of the deal: from partnerships to financing, equity, renovation, lease up, operations and management. It is a dance that involves a lot of skill from a lot of people. Sean Perkin understands this. He has cultivated lifelong relationships and built a team of incredibly talented artisans that are able to take something that is incredibly undervalued and to bring value to it!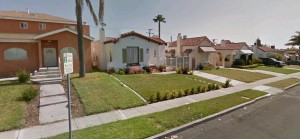 In addition to being a successful businessman, Sean Perkin is able to live an amazing life. From traveling the world, learning new things and helping others he considers himself fortunate to live life on his terms…well, most of the time.
Learn more about Sean Perkin and his business by viewing his VisualCV profile or by reading his bio on Expertfile:  http://expertfile.com/experts/sean.perkin